Welcome to City of Warren

City of Warren....A Great Place to Live!

The City of Warren, Arkansas is a wonderful area to reconnect with the simpler things in life. Community, locally owned businesses and outdoor recreation, are just a few ways that our town shows it's charm. We pride ourselves on being defined less by boundaries on a map and more by the sense of shared values our residents hold dear.
Support Local Animal Shelter
Looking for a furry friend to become a part of your family? Consider adopting a dog or cat from your local animal shelter. An adopted pet will provide unconditional love and companionship to all.
Featured News
Rotary Recruitment Project
2/7/2022
Mayor Pennington, Chamber President and part-time Directory, Terri White and Emily Mosley presented the program at the Rotary Club. The Mayor and Chamber are working together on a retail recruitment project. This project is funded by a grant from the Arkansas Economic Development Commission.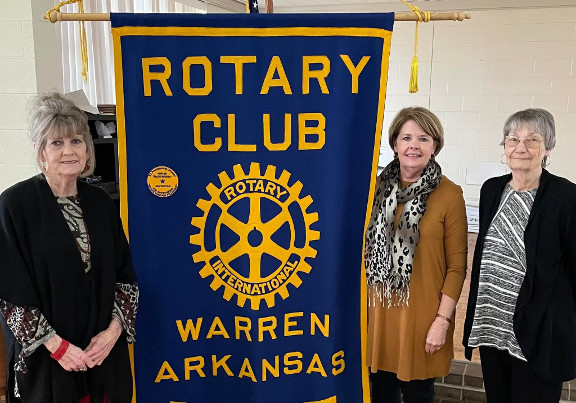 Read More »